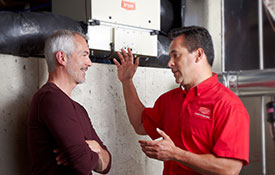 Our team at Youngren's wishes all of our customers and their families the best of health and safety during this time.
As an essential business, our team continues working to provide HVAC repair service and maintenance during the COVID-19 shelter-in-place order.
The health and safety of you and our staff is our top priority so at this time, our office is closed to walk in traffic, we are still here to schedule service and can provide curbside pick up for filters. Filters can also be ordered through our website www.youngrensinc.com for home delivery.
We can always be reached at 630-897-5248 or via our website contact form. Stay healthy and safe.
– The staff at Youngren's Heating & Cooling