There are three types of indoor air pollutants.  Particulates, such as pollen, dust mites, dust and dander, are tiny particles suspended in the air.  Microbials, such as fungi, spores and mold, are microscopic in size but astoundingly harmful to all living organisms, including people.  Gases, such as formaldehyde, chloroform and ammonia, are caused by pets, cooking and garbage, and can be attributed to furniture, carpets, cleaning chemicals, personal hygiene products and pest control.  It is impossible to eliminate all potential sources of contaminants.  The number, however, can be greatly reduced.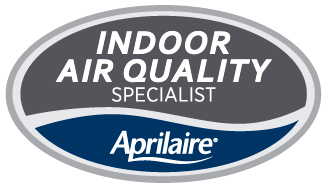 The comfort specialists from Youngren's Heating & Cooling can identify areas of concern, and make recommendations for the most effective, economical and convenient solution.  As a Bryant Factory Authorized Dealer, our team not only has the factory training necessary to make informed conclusions and perform quality work, we offer the most extensive and proven methods of treating air quality problems.  We won't sell you something you don't need, but we will install the most sophisticated and beneficial equipment to precisely answer the challenges of your home, creating a clean and healthy environment for your family.
The ultra-reliable Bryant Perfect Air Purifier protects your home and health by capturing up to 95% of particles .30 to 1.0 microns in size.  Through Captures and Kills technology, air is re-purified, not simply filtered, up to eight times every hour, removing dangerous bacteria, viruses, pollen and mold from the air you breathe.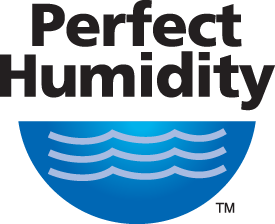 While an excess of humidity makes you feel hotter in the summer, the reverse is true in winter.  Dry air feels colder than moist air.  The simple installation of a humidifier can make your home feel five degrees warmer than a home with dry air.  According to the EPA, every degree you lower your thermostat can result in 4% savings on your heating bill.  Through the use of a Bryant humidifier, the proper amount of moisture is infused into the air, preventing static, dry skin and sore throats, as well protecting fine wood furnishings.  Youngren's Heating & Cooling offers a selection of efficient and low-maintenance steam, fan-powered and bypass models to deliver the perfect amount of moisture to the air throughout your home.
Controlling the moisture levels in your home can have tremendous health, comfort and cost-saving benefits.  High humidity causes fatigue, reduces productivity and leads to restless sleep.  Dust mites, mold, mildew and other indoor allergens thrive in hot, humid air.  Patients with asthma or allergies feel better and breathe easier when humidity levels are kept between 40% and 50%.  Bryant dehumidifiers deliver refreshing relief from high humidity and cooling costs.  By extracting excess moisture from indoor air, dehumidification allows you to feel comfortable at warmer temperatures.

Air Purification in Oswego, IL | Indoor Air Quality in North Aurora, IL
Indoor air can be twice as polluted as outside air.  Since the majority of Americans spend 90% of their time indoors, the air quality of your home is important.  Whole-house air filtration works to eliminate dust and airborne particles such as mold spores, pollen & dander, even when furnaces or air conditioning is not in use.  Because they operate 24 hours, you'll benefit from cleaner air and surfaces in every room, every day, no matter what the weather does outside.  Attached to the furnace or air handler, filtration systems are extremely low maintenance and have been proven 99.9% efficient in removing particles from the air.  That's quite a jump from regular furnace filters, which are only 10% efficient.   When it comes to better Indoor Air Quality, whole-home filtration systems are a powerful tool.
UV lights eliminate microorganisms before they enter the air your breathe.  By targeting mold, mildew, fungus growth & slime that builds up on interior equipment surfaces, the natural power of ultra violet light improves performance and efficiency of your HVAC systems.  Installed in your central air system, UV light sterilizes airborne bacteria and allergens by penetrating the membranes of microorganisms and disrupting their DNA. Bryant germicidal UV Lamps enhance health and comfort through silent operation.
The Guardian Air HVAC Cell is designed to reduce odors, air pollutants, VOCs, smoke, mold, bacteria and viruses through the use of an Advanced Oxidation Process or "friendly oxidizers."  After oxidation of the pollutant, friendly oxidizers revert back to oxygen and hydrogen.  While the Guardian Air HVAC Cell by RGF is easily mounted into a heating and cooling system air duct, the unit doesn't require pollutants to travel through the ductwork to be neutralized.  Through a proactive technology, friendly oxidizers are carried out into the conditioned space every time your fan blows air, where they kill bacteria, viruses and molds spores at the source.
The Reme HVAC Cell by RGF takes advantage of an electro magnetic energy cell to create a friendly oxidizer plasma made from oxygen and humidity.  This air purifying Ionized-Hydro-Peroxide is delivered into the HVAC duct or plenum by a silent plasma propulsion module that employs no moving parts.  It is noiseless, easily installed and extremely effective.  The propulsion module works whether or not the fan or blower is activated, attacking and killing bacteria, viruses, and mold spores, as well as greatly reducing odors in your home.
For further information on the many possibilities in Indoor Air Quality solutions, and informed recommendations on which system fits your specific needs, call Youngren's Heating & Cooling at (630) 701-7794.  Our licensed professionals have the resources, training and product knowledge to provide cleaner, healthier and more comfortable homes and businesses in Aurora and throughout Aurora, North Aurora, Naperville, Oswego, Geneva, Sugar Grove, Batavia, St. Charles, Montgomery and Yorkville, IL.
---
HVAC Company, Air Purification, Air Purifier, Indoor Air Quality Specialists in Aurora, North Aurora, Naperville, Oswego, Geneva, Sugar Grove, Batavia, St. Charles, Montgomery and Yorkville, IL
Indoor Air Quality & Air Purification

Aurora, IL, Geneva, IL, North Aurora, IL, Naperville, IL, Sugar Grove, IL & Oswego, IL
Indoor Air Quality Oswego, IL & Air Purification North Aurora, IL
Air Purification

∴

Indoor Air Quality ∴ Oswego, IL ∴ Sugar Grove, IL ∴ Geneva, IL