---
WiFi Thermostats & Home Automation
Upgrading to a WiFi thermostat can completely transform that way you control your home. WiFi thermostats give you remote access to program your home which can save you time and money while providing excellent comfort. Ecobee smart thermostats are programmable, so you can have the temperature of your home fluctuate based on your schedule. You can program your thermostat to cool/warm your home just before you get home from work so you aren't wasting energy all day while you're away.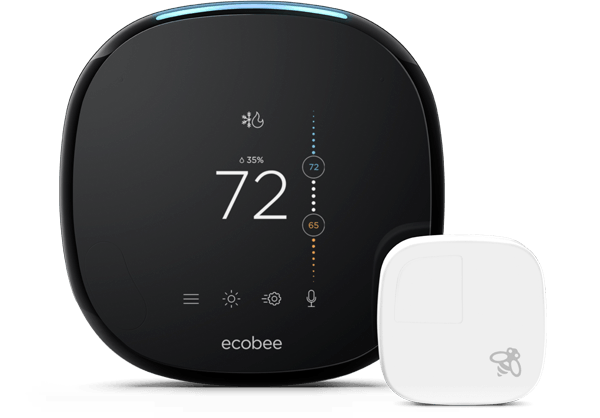 With the new ecobee4, you can access your smart thermostat from your phone, or by voice commands. The ecobee4 wifi thermostat has Amazon's Alexa built-in, so you can tell your thermostat to set a timer, adjust the temperature, or even read back a list for you. The ecobee4 also has "smart recovery", this allows your thermostat to learn temperature patterns throughout the day, allowing your HVAC system to adequately heat or cool your home using the least energy possible.
Another fantastic feature built into the Ecobee4 is Home IQ. Home IQ lets you know how much energy you save each month just like a home energy audit, but it's free! With Ecobee watching you back, you are certain to save money each month on your energy bill, and reduce the wear and tear on your heating and cooling systems by having them run less throughout the day.
The weather extremes in Aurora, IL and surrounding areas are a year-round challenge. Heating and cooling add up to approximately 50% of your energy expenses. Temperature control is an opportunity to significantly cut costs. A smart thermostat maximizes potential through automatic adjustment. You no longer need to remember to raise or lower the setting before leaving the house. You no longer pay to heat or cool an empty residence to ideal comfort.
Today's generation of thermostats offers all sorts of time-saving, cost-saving, and comfort-improving features. Advanced technology promotes greater performance, reliability, and longevity of the HVAC system. The touchscreen displays are aesthetically pleasing, customizable, and user-friendly. Learn more about your options and find the perfect choice for your specific needs by calling Youngren's Heating & Cooling today. We're up on the latest advances, customize our recommendations and provide swift and seamless thermostat installation as well as a full range of maintenance and repair services.
---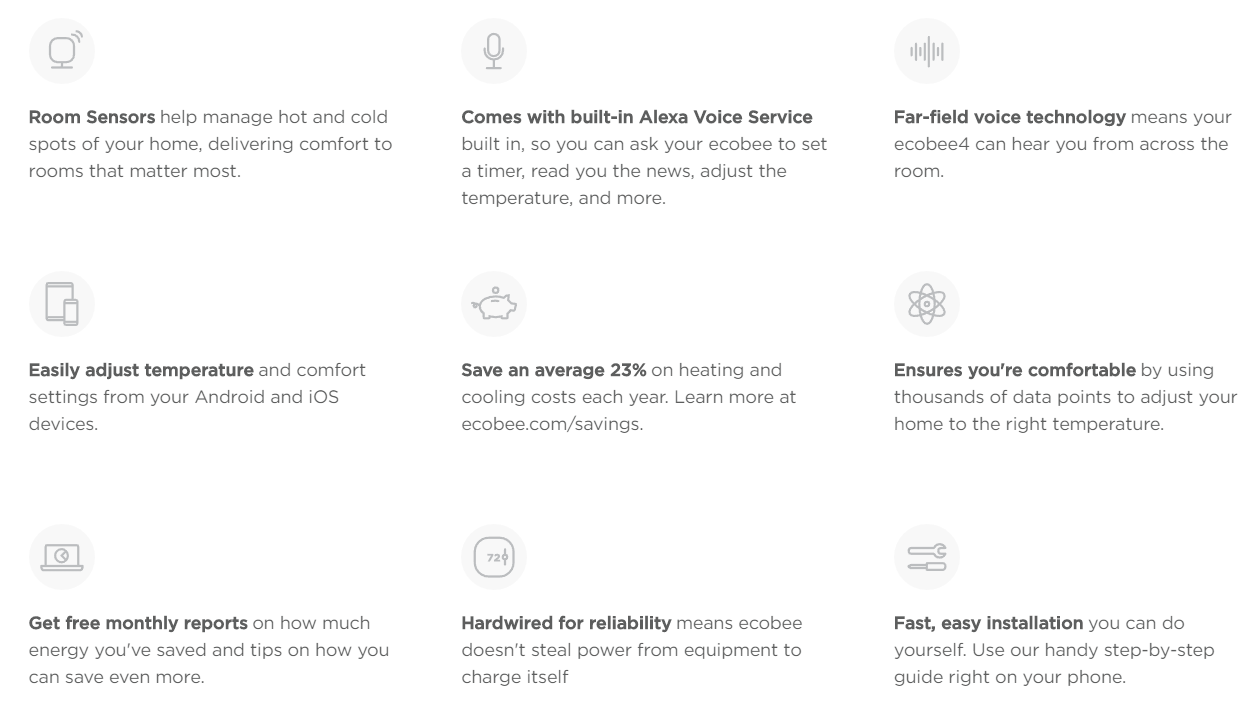 Ask What Cash Rebates May Be Available in Your Area
---
Home Automation Oswego, IL & WiFi Thermostats Naperville, IL
WiFi Thermostats & Home Automation

Aurora, IL, Geneva, IL, Naperville, IL, Sugar Grove, IL, Oswego, IL & North Aurora, IL
Home Automation Naperville, IL & WiFi Thermostats Sugar Grove, IL
WiFi Thermostats

∴

Home Automation ∴ Naperville, IL ∴ Geneva, IL ∴ Oswego, IL